The Beginning: 1980's to 1995
Brian Larsen was born in Laurel, Maryland. As a child, he lived on MTV, watching the program nearly all day, every day. "I was glued to it," he recalls. "There is a picture when I was like two years old playing this little guitar. It was a forecast of my future". For a few years, he lived the life of a normal child, until at the age of 6 Brian found a toy keyboard in his basement. "I had everyone around me teach me whatever they knew. I just took it all in, and I was amazed that I was actually playing music now, whereas before I was so used to just listening to it". He continued to learn songs on his own for a few months, until a local piano teacher in his area, Kathy Royal, offered him lessons. For two years, he learned from her, until the Royal's moved to Georgia on a whim that Christmas. "I was left without a teacher, and I basically had given up hope at that point of finding another one". So, for another year, Brian went back to being a kid again. No longer surrounded by playing the keyboard (which was replaced twice in 1993 by upgrades), he grew distant from music. However, a friend reccomended he get on a waiting list with Wendy Dengler, a teacher outside his neighborhood. "So I waited for months, and I was finally accepted". When Brian began lessons with Wendy, his skills were below par, and he had to learn many missing technique facets. Over time, however, he started to catch up, but began having other thoughts.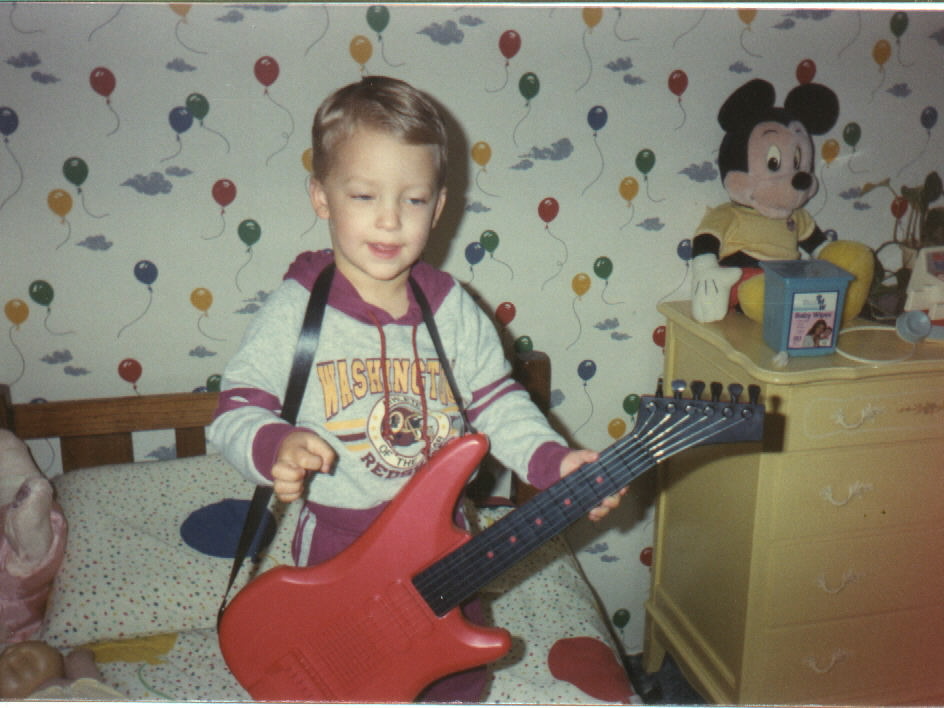 Brian rocking out in the 80's.